Welcome to the best Croatian design shop!
We offer a fresh take on gifts and souvenirs to take home from your trip or send to a loved one.
Handmade, locally manufactured items that connect tradition with contemporary design are chosen with care to satisfy different tastes and fit in your travel bag.
Check out our assortment of Croatian jewelry, t-shirts, bags, natural cosmetics, homeware, notebooks, art prints, awarded design toys and much more!
Our designers
We collaborate with more than 70 Croatian design brands, out of which 61 are owned and run by creative women! Here are some of our popular brands:
Croatian design souvenirs
We're proud of our design souvenir collection featuring, smart, fun and beautifully designed functional items that will not collect dust on your shelves, but will remind you of our amazing country through everyday use! Play a fun and educational memory game with your family, wipe your dishes with a beautiful Croatian lace kitchen towel, or have a cup of tea from an originally illustrated Zagreb mug.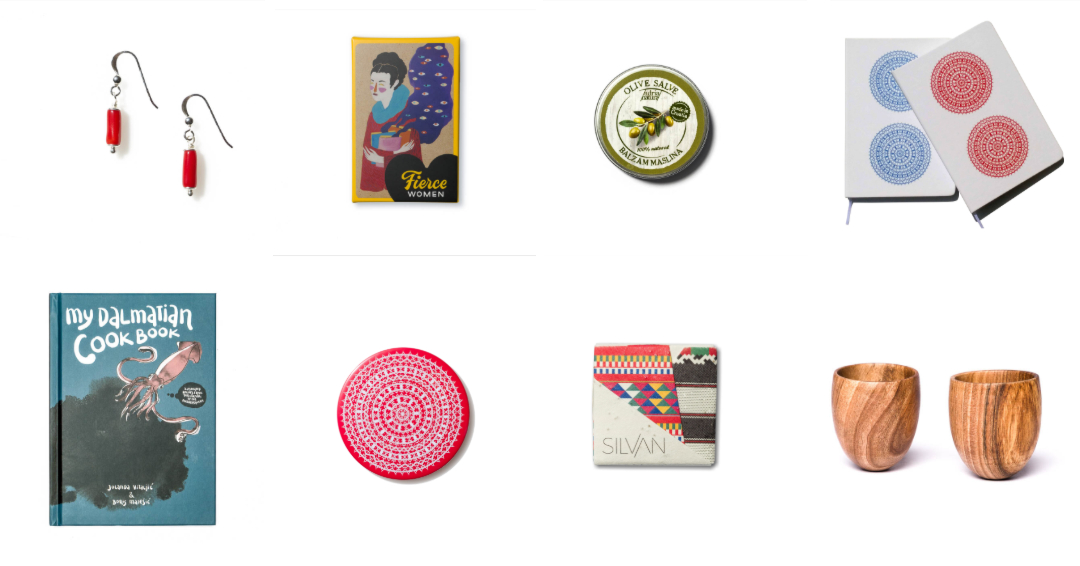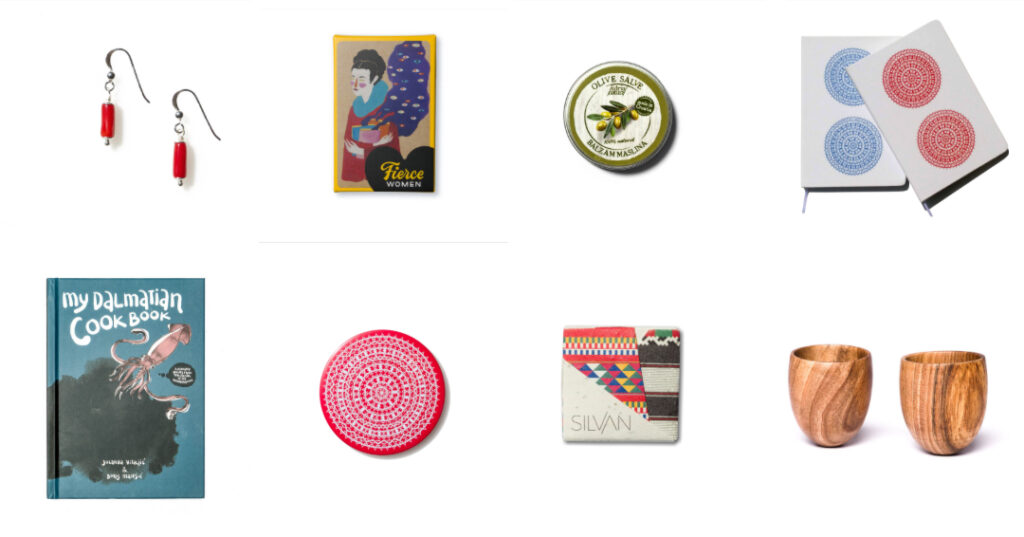 Visit us offline in Tomićeva 4, just under the Zagreb funicular!